The Church Family Gathers - 2.22.2020
Jackie Francois-Angel
In Lubbock
Jackie is a full-time traveling speaker, singer/songwriter, and worship leader from Orange County, CA. In 2006, she became an artist with OCP/SpiritandSong.com with whom she has released two albums. She has been involved in youth ministry since she graduated high school, and she now travels the globe speaking to young people about God's love and leading worship for various events and ministries. In 2013, she married the love of her life, Bobby Angel, and they now have two adorable little girls.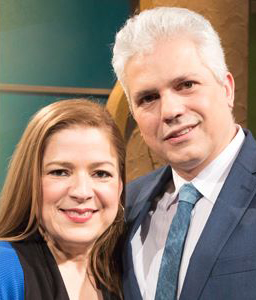 Lucia & Ricardo Luzondo
In Brownfield
Lucia Baez Luzondo,J.D. is a licensed attorney and co-founder of Family Renewal Ministries, Inc., (Renovación Familiar) a ministry dedicated to proclaiming and defending God's plan for marriage and family, where she has presented extensively in the United States, Latin America and Europe. Along with her husband, Ricardo Luzondo, M.D., Lucia co-hosts a weekly television series (Creados para amar) and a weekly live radio program (En el día a día con Ricardo y Lucia") aired on EWTN Global Catholic Television and Radio's Spanish worldwide signals.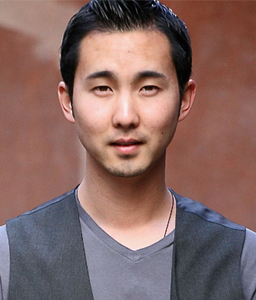 Paul J. Kim
In Snyder

Paul J. Kim is one of the most sought-after Catholic speakers in America. The way he presents is a rare gift to witness and has impacted people of all ages in nearly all 50 states and in several countries over the past decade. Moving his audiences from laughter in one moment, to deep reflection and prayer in another; Paul utilizes his many talents (i.e. music – beatboxing, comedy, inspirational talks) to communicate the Gospel message of Christ to people in a way that is engaging, entertaining, and altogether life-changing.
Schedule
8:30 am - 9:55 am Check-in/Registration
9:15 am -- 9:55 am Praise and Worship
10:00 am - 10:10 am Welcome by Bishop Robert Coerver
10:10 am - 10: 55 am Keynote Speaker
Brownfield: Lucia and Ricardo Luzondo (in Spanish) Lubbock: Jackie Francois-Angel Snyder: Paul J. Kim
10:55 am - 11:10 am Break
11:10 am - 11:55 am Breakout Sessions
12:00 pm - 1:00 pm Lunch: Danny's Fins and Hens
1:10 pm - 1:55 pm Keynote Speaker
1:55 pm - 2:10 pm Break
2:10 pm - 2:55 pm Breakout Sessions
3:15 pm - 3: 25 pm Bishop Coerver
3:30 pm - 4:40 pm Mass (fulfills Sunday obligation)
Celebrants: Lubbock: Bishop Robert Coerver Snyder: Msgr. David Cruz Brownfield: Fr. Rene Perez
For more information call the Diocese of Lubbock at (806) 792-3943