The Church Family Gathers - 6.25.2022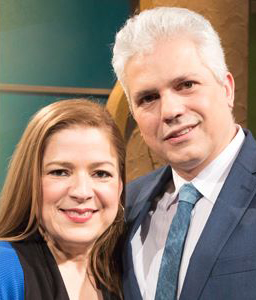 Lucia & Ricardo Luzondo
Lucia Baez Luzondo,J.D. is a licensed attorney and co-founder of Family Renewal Ministries, Inc., (Renovación Familiar) a ministry dedicated to proclaiming and defending God's plan for marriage and family, where she has presented extensively in the United States, Latin America and Europe. Along with her husband, Ricardo Luzondo, M.D., Lucia co-hosts a weekly television series (Creados para amar) and a weekly live radio program (En el día a día con Ricardo y Lucia") aired on EWTN Global Catholic Television and Radio's Spanish worldwide signals.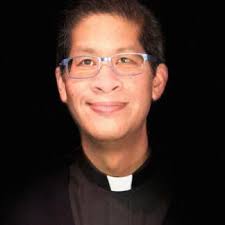 Father Ricky Manalo
Rev. Ricky Manalo, CSP, Ph.D. is a Paulist priest, a composer, theologian, and author. He is the recipient of the 2020 Distinguished Catholic Music Composer of the Year Award by the Association of Catholic Publishers, and the 2018 Pastoral Musician of the Year Award by the National Association of Pastoral Musicians. He studied composition and piano at the Manhattan School of Music, theology at the Washington Theological Union (WTU), and liturgy, culture, and sociology at the Graduate Theological Union (GTU), Berkeley, CA.
Fr. Manalo's music is published chiefly by Oregon Catholic Press. He is known to compose in a variety of musical styles, from contemporary to traditional, and from Western classical to Asian pentatonic.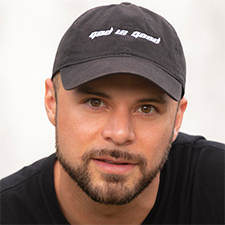 Joe Melendrez
Joe Melendrez has forged a unique path to becoming one of America's most exciting Catholic performers. At age fifteen, Joe was featured on MTV and developed a love for performing. Later that year, on a Teen A.C.T.S. Retreat, Joe encountered the awesome love of God. It was then that he decided to dedicate his life to sharing the Good News. Joe shares the Gospel in many unique ways, from his development of a faith-based clothing line (God Swagg Apparel), his release of four major Catholic hip-hop albums, to sharing the winnings from a college Chipotle contest (a year of free burritos), as a means to evangelize to different people with each meal!
Schedule (Coming Soon)
For more information call the Diocese of Lubbock at (806) 792-3943