The Church Family Celebrates - 6.25.2022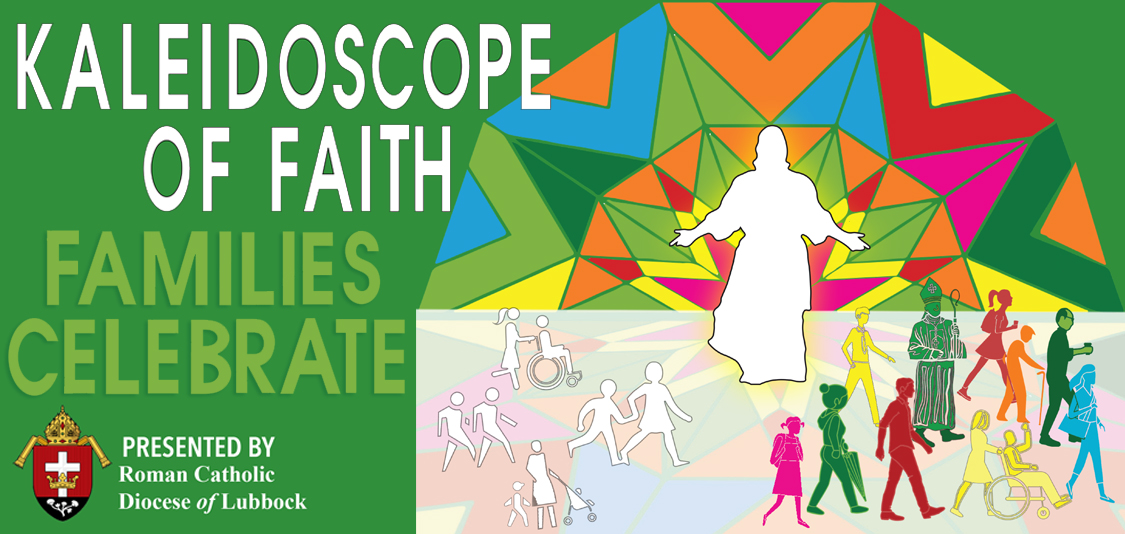 Hey, everyone! With concern for YOU the Catholic faithful of our diocese, and all people on the South Plains, we've discerned and decided to postpone our January 21-22, 2022, Kaleidoscope gathering.

Fret not- WE HAVE A NEW DATE – June 25, 2022. SAME LOCATION in Lubbock.

This coincides with our diocesan patronal feast, the Immaculate Heart of Mary – AND a scheduled Mass in celebration of the feast!

We invite you to gather to celebrate a 10 a.m. Mass for the feast at our Diocesan Cathedral – Christ the King Cathedral. Then, gather at the Catholic Renewal Center for Kaleidoscope events.

The registration form has been removed, but will go live, again, as we move closer to Kaleidoscope of Faith: Families Celebrate 2022, on Saturday, June 25, 2022.
Catholic Renewal Center
4620 4th Street
Lubbock, TX 79416
For more information call the Diocese of Lubbock at (806) 792-3943